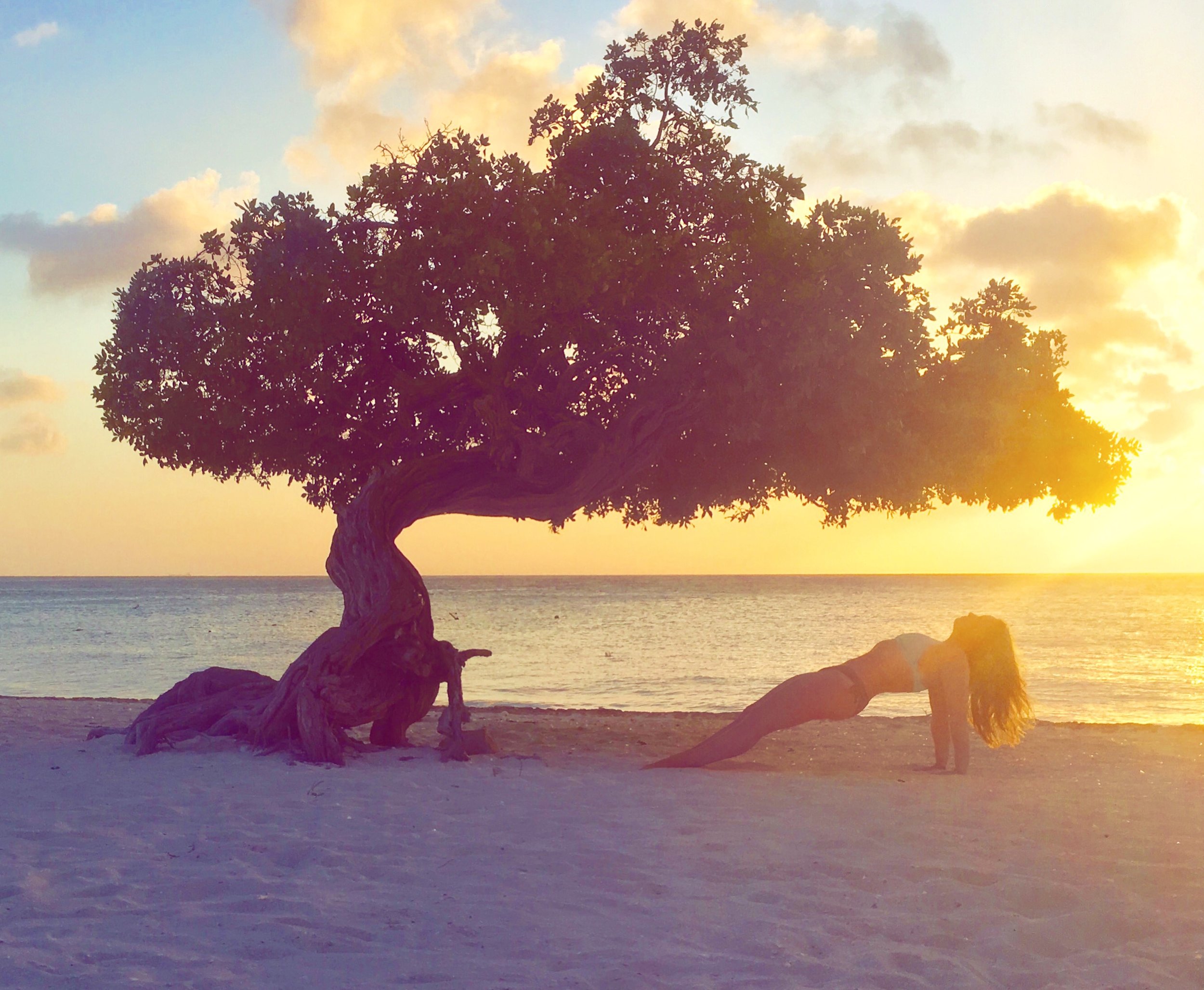 " Here's another class where you get to post up in the brewery before it opens. This yoga flow is also held in the bar space — and always includes a guided meditation. If you can clear your mind and visualize your breath, you'll earn yourself a free beer. Punch cards are available for five classes for $60, which might be the cheapest yoga class in the city.
Factotum Brewhouse
3845 Lipan Street
When: Sundays (depending on instructor availability; check the events page).
Cost: $15 includes class + a fresh brew or kombucha."
— The Westword, June 28th, 2016
"The Artesia Hotel is such a profoundly genuine place. If I could personify it, I'd say Artesia is an artistic city girl who dreams of one day retiring in the countryside. She wants to make guests feel like they're stepping into her dream home, a commune that's an amalgamation of all the things she loves, but with roots still firmly in the heart of London."
— Skye Landvik, Travel Blogger, March 4, 2016
"Before it was The Artesia Hotel, the Kensington Warehouse stored some of London's finest chocolates and confections. Hotel co-owners Bethany Rawlings and Oliver Sears have kept the atmosphere sweet, but have mixed in an air of sophistication that's alluring and comforting."
— Placeholder Publication, October 29, 2015
Mary Susan is very passionate about Adaptive Yoga and it's countless benefits. Children with learning challenges, motor deficits, and sensory processing challenges can gain much from yoga when it is applied in a therapeutic and adaptive manner. Several known benefits of a yoga practice are increased strength, flexibility, co-ordination, balance and concentration. Yoga can also promote improved posture, trunk and pelvic stability, body awareness, sequencing, respiration, self-esteem and relaxation. These are so very important for a child whose problems stem from weaknesses in one or more of these areas. Therapeutic and Adaptive yoga will help in stimulating various brain centers and strengthening the body. Kids Yoga and Adaptive Yoga also helps foster healthy social interactions between students and teacher, mutual respect for others, and focuses on more mindful approaches and tools to situations we are all confronted with on a daily basis.
Why yoga as a tool or therapy tool? Let's begin with the basic definition of yoga. Yoga means to "join;" it creates physical well being by joining the mind, body and spirit.
Practicing yoga is an opportunity for adaptive children to feel like a true specialist themselves… specializing in their own joy and spirit. In a Yoga class for the child, the child will be guided to move, focus and relax without judgement. Their innate abilities will be channelled to support their personal development and it is this very empowerment and fostering of self-confidence that is so beneficial and important for children with special needs. The focus is on "I can do - Mary Susan Stults~ ".
— Instructors for special needs, JANUARY 7, 2014
"The attention to detail here makes you think you're stepping into an artist's villa. There's a ton to do in the hotel, but the staff encourages you to explore things off the beaten path. You feel like the locals are letting you in on their secrets."
— A NEWSPAPER, JULY 16, 2015
"There is a certain familiarity and timelessness to The Artesia Hotel. We've seen a lot of warehouses gutted into bland, sterile, and corporate spaces. The co-owners have somehow managed to do just the opposite. Architecturally, this place is a tribute to the factories of old London, but the interiors are all about London's identity as a world city."
— TUDOR ID MAGAZINE, FEBRUARY 21, 2015